IMPROVED
WELLBEING
AT WORK
One Le Pole Square knows where it stands when it comes to the environment.
Sustainability is at the heart of this A2 energy efficient new building. Its glazed façade reveals six storeys of Grade A offices set over a foyer and two-storey basement.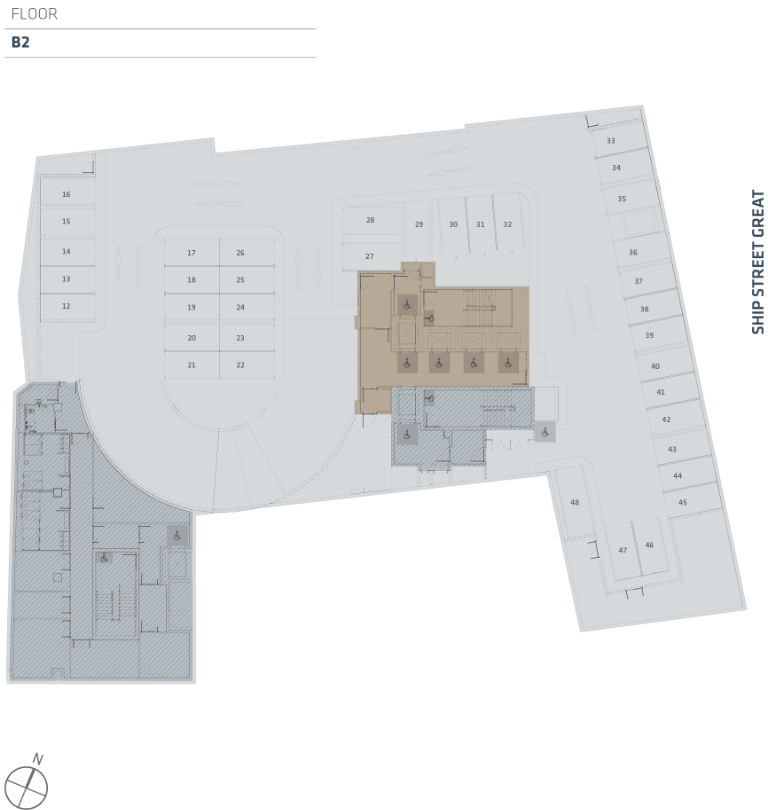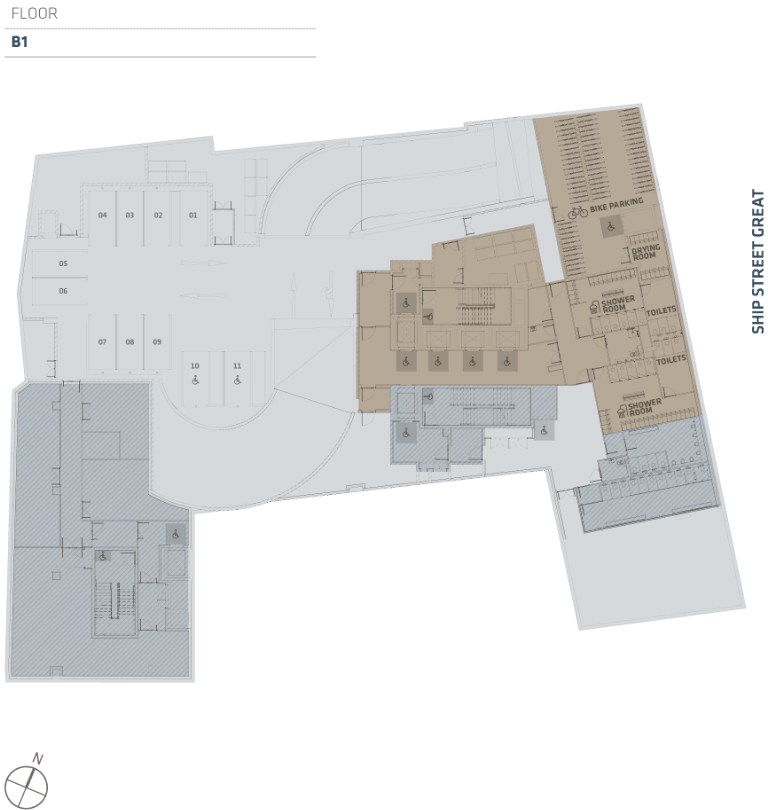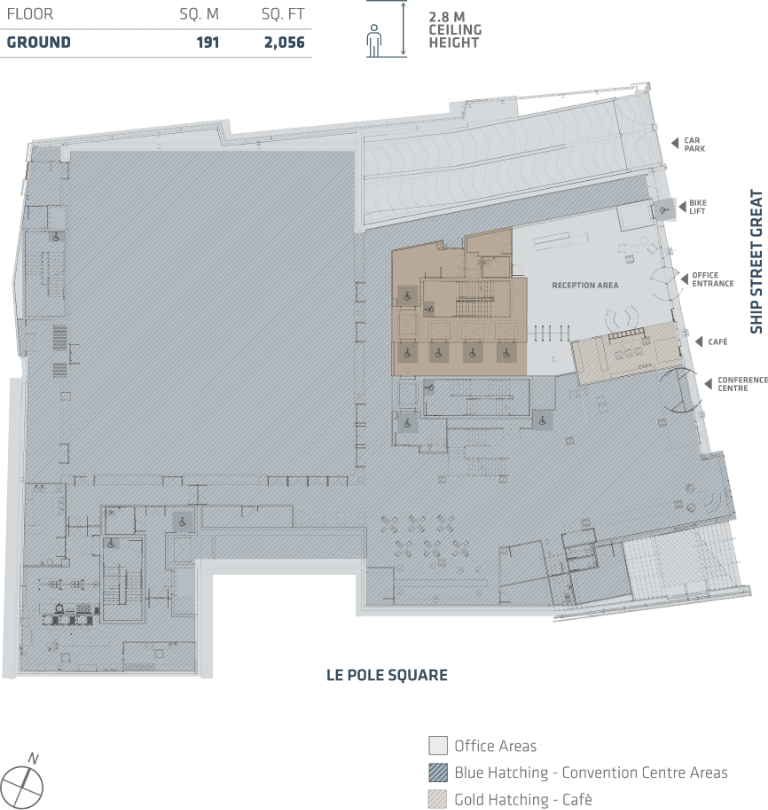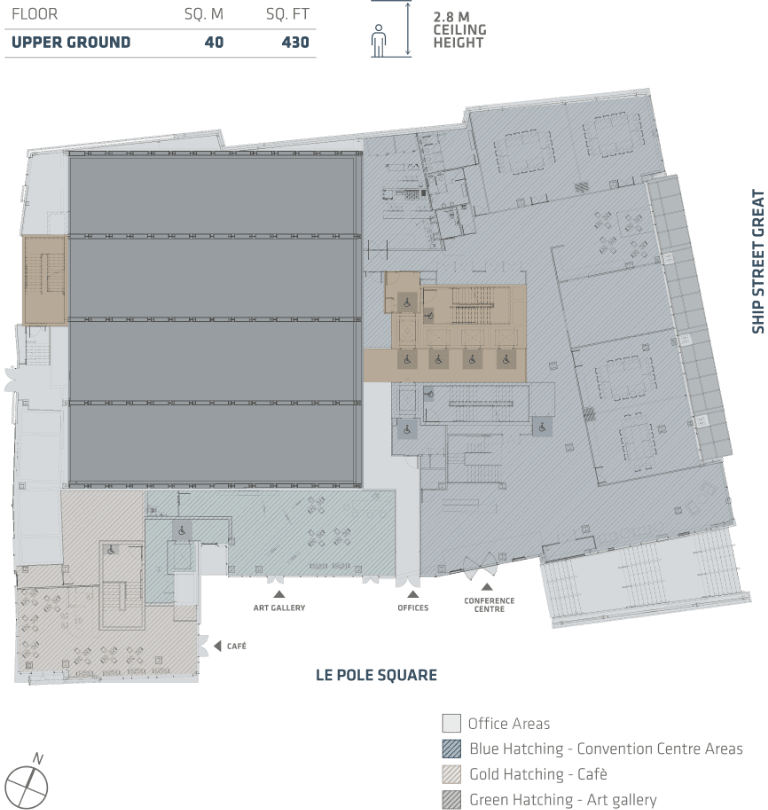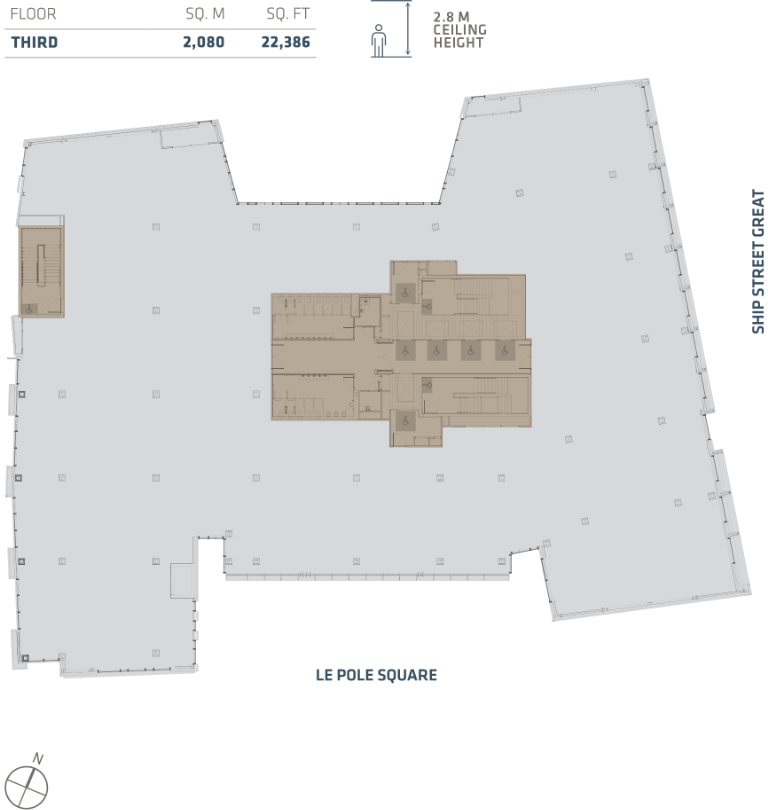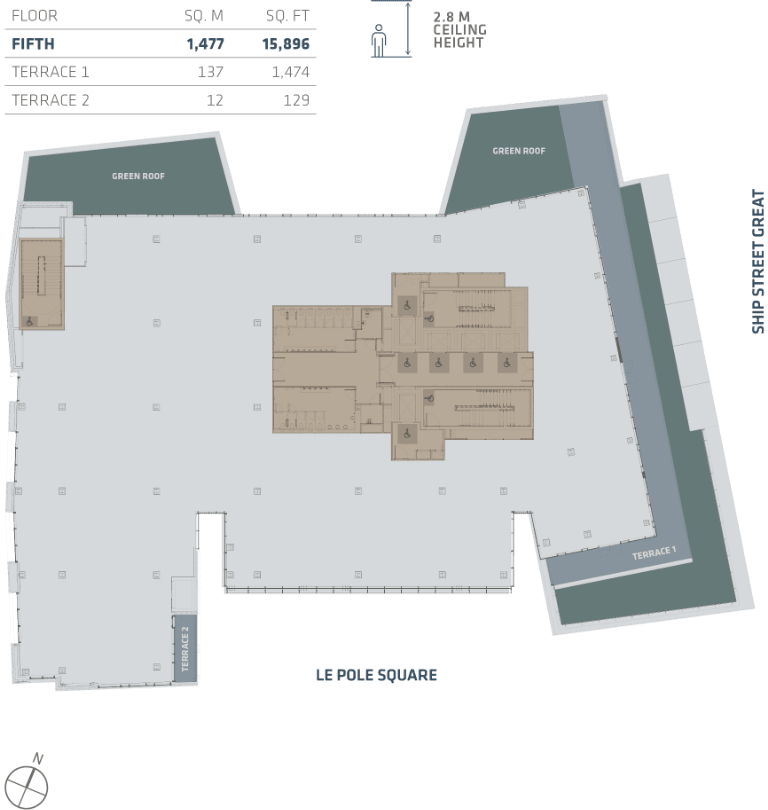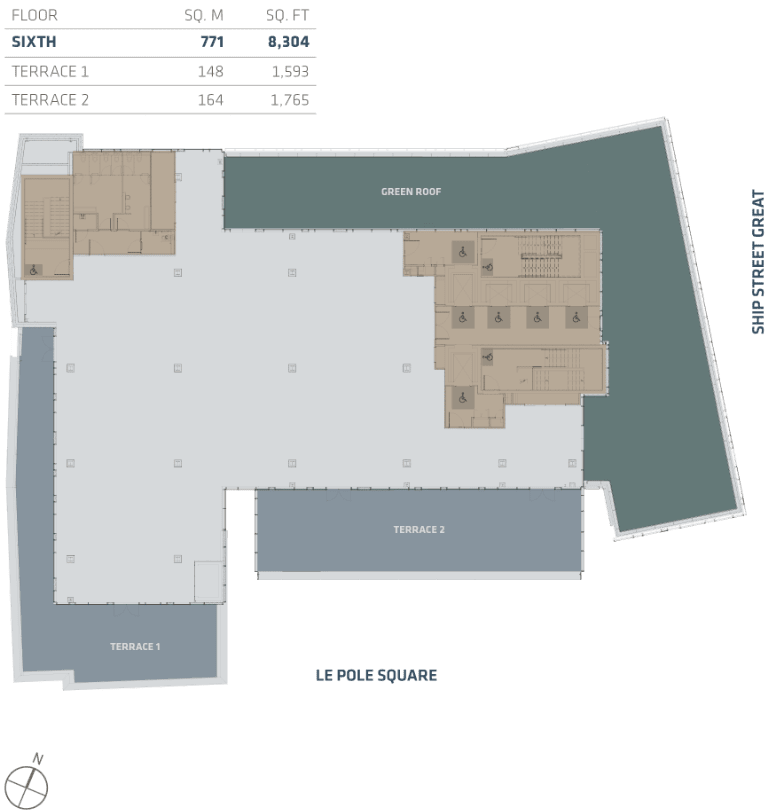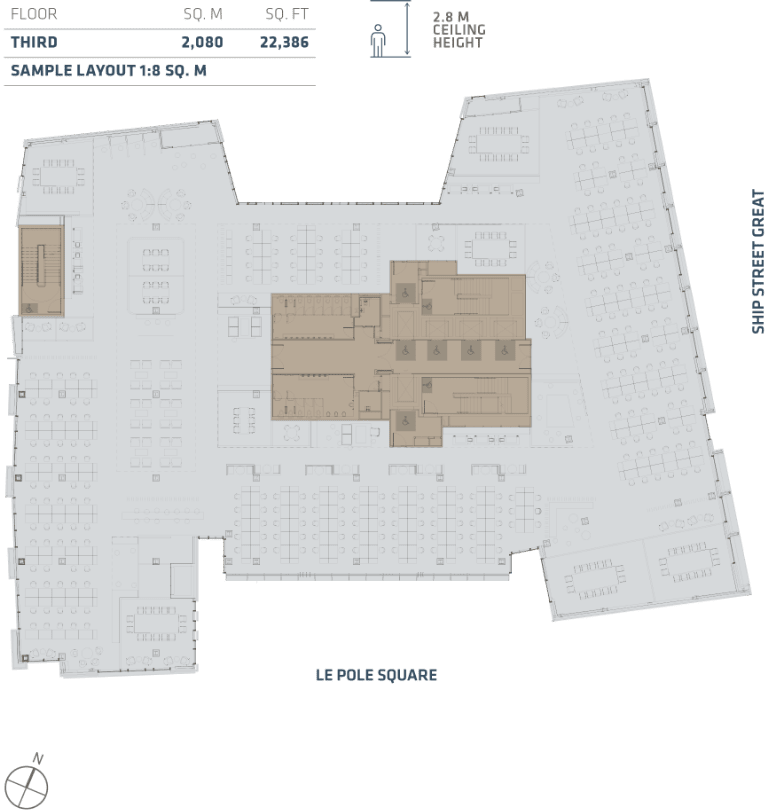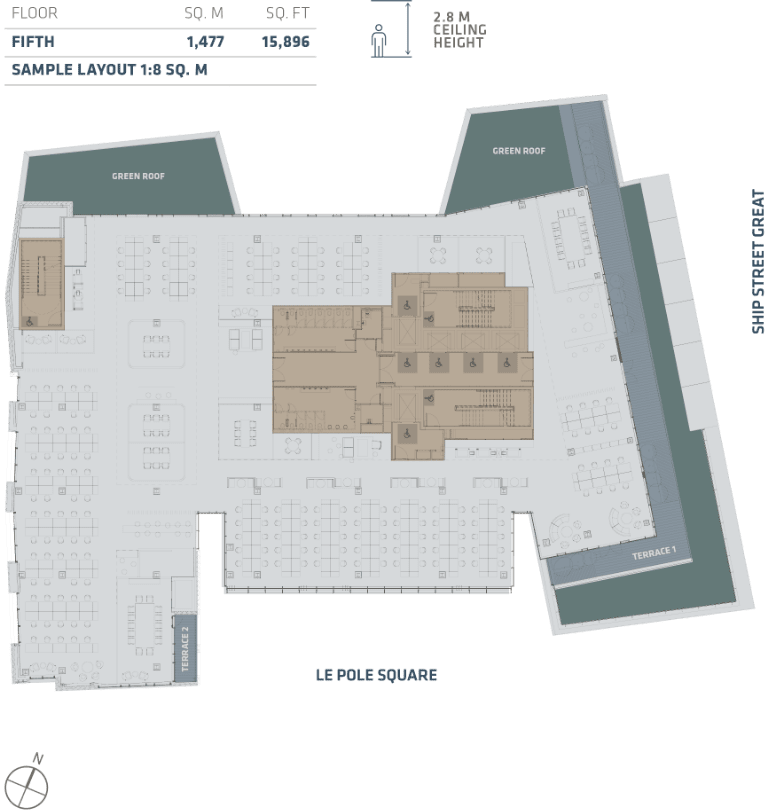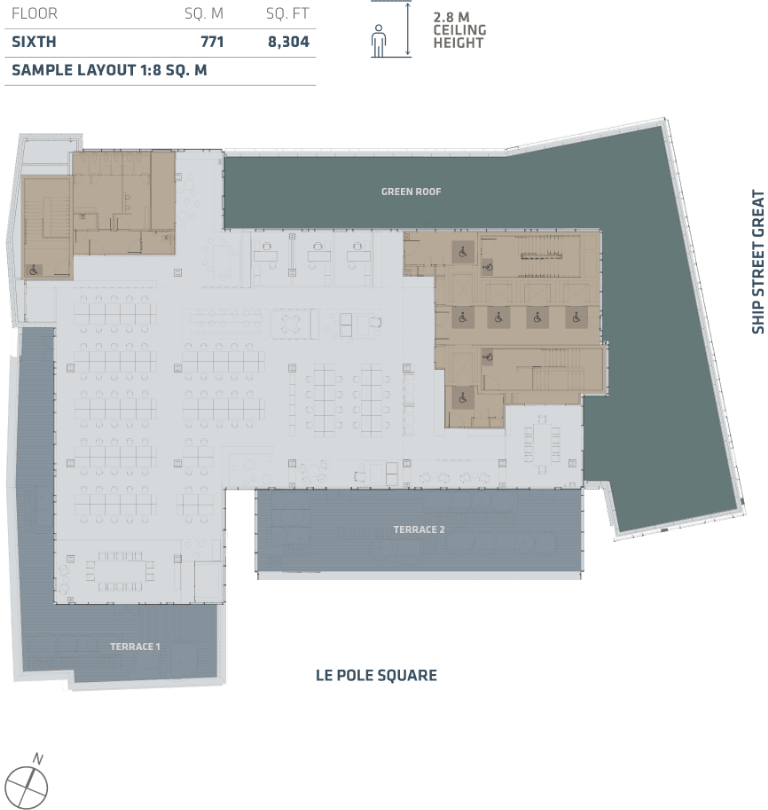 SPECIFICATION
One Le Pole Square is a modern work environment built to the highest sustainability standards.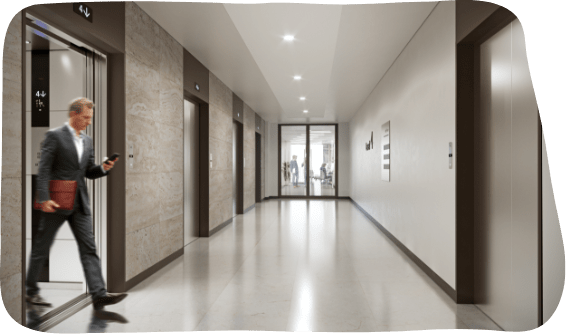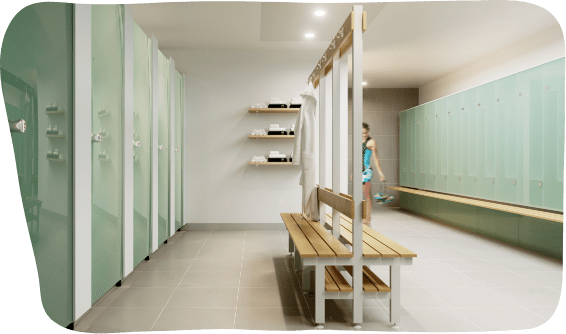 The Building
Structural grid generally 9m x 7.5m
Castellated beams for greater flexibility at fit-out stage
5 x high speed passenger lifts serving all floors, with additional bicycle lift
High quality shower and changing facilities in the basement
Main reception on Ship Street Great, with additional access directly from Le Pole Square
Generous terraces with unrivalled views
External Finishes
Bespoke brick & natural stone east & west façades
Feature glazed façade with bronzed fins to Le Pole Square
High quality curtain walling glazed systems to all façades
Reception
Dedicated double height entrance reception from Ship Street Great
Fully glazed entrance with feature revolving door
High quality stone finishes and bespoke waiting furniture
Bespoke concierge desk, security office and visitor WC
Café/shared working area
Access control turnstiles to lift lobby
Office Floors
6 floors of Grade A office space
Modern, efficient & flexible floorplates
Centralized core facilitates efficient subdivision
Full height glazing to each façade
Floor to ceiling heights of 2.8 metres
Slab to slab heights of 3.8 metres
Suspended ceilings with perforated metal ceiling tiles
Raised access floors throughout
Plastered and painted walls
Private rooftop terraces on 4th, 5th and 6th floors
WC Cores
High quality male, female and accessible WCs to all levels
Full height high quality cubicles with integrated WCs
Feature vanity units with integrated WHB and mirrors
Select large format tile finishes to walls and floors
Sustainability
High energy efficient building fabric & services
NZEB compliant
Target LEED Gold
High efficiency LED light fittings
Electric car charging points
Bicycle storage and drying room facilities
MECHANICAL AND ELECTRICAL
The heating requirement of the office block will be served by gas fired, high efficiency modular, low NOx condensing boilers located in roof level boiler house
Hot water shall be heated via direct fired, gas water heaters complete with a buffer vessel located in roof level boiler house
Heating and cooling to office space is provided via a 4 pipe fan coil unit system consisting of above ceiling terminal units with insulated supply air ductwork to ceiling mounted grilles
Fresh air shall be provided to office spaces via air handling units c/w heat recovery
A sprinkler system will be installed within the development to provide coverage for complete building
Lighting shall be low energy LED type with use of automatic lighting controls throughout
A complete open network BMS will control all primary Mechanical Plant and Environmental Systems
Building Occupancy
1 person per 8 sq. m: general provision
1 person per 6 sq. m: means of escape